Premier Community Bank Celebrates 80th Anniversary with Launch of New Website
| Posted in Bank News
Growing to serve the needs of our communities.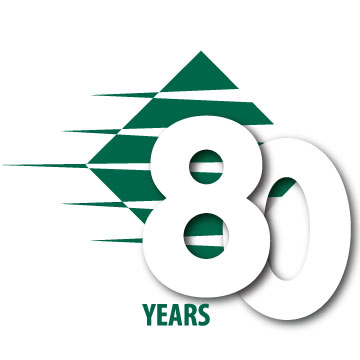 Premier Community Bank celebrates its 80th anniversary in February. After being established as Marion State Bank in 1941, they initially served the communities of Marion, Bear Creek, and Scandinavia. Over the years the Bank opened additional branches in Iola, Tigerton, and Bonduel. In addition, Premier Investment Services and Premier Insurance Services were added to the fold to become a full-service financial center. In July 2000, Marion State Bank rebranded its name to Premier Community Bank to better reflect its market and purpose. The Bank's website was also introduced to provide another way to connect to its customers. Additional offices were added over the next 15 years so that as of today, Premier Community Bank serves the communities of Marion, Tigerton, Shawano, Pulaski, Bear Creek, Manawa, Iola, Waupaca, Fremont, and Winneconne.
On February 17, 2021, Premier Community Bank launched its new website, proudly showcasing the new site at www.premiercommunity.com. New sites for Premier Insurance Services and Premier Investment Services are accessible from the site as well. Consumers will discover easier to use functionality, additional content, and more. Newer technology and features will roll-out later this year and continue in the future in order to provide the best service possible to their communities. "The development of the new websites has been a labor of love for all involved," shared Gwen Fischer, Marketing Officer. "Many hours of planning, development, and implementation have endured over the last ten months. We are excited to bring an easy to navigate design to our customers and we are looking to implement many additional features over the next few years."
Premier Community Bank will continue to celebrate their 80th anniversary throughout 2021. "This is a very exciting milestone to celebrate" shared Premier Community Bank President, Tom Pamperin. "Our team at Premier has made this accomplishment possible. We could not do what we do without our Premier employees and their dedication to living by our core values. We look forward to celebrating this year within the communities we serve."
Premier Community Bank is headquartered in Marion, Wisconsin and has ten branches across Northeastern Wisconsin. For more about Premier Community Bank visit www.premiercommunity.com. Member FDIC, equal opportunity lender.