Greater control over your debit card is just a tap away.
Check out the advanced card management tools in our mobile app today!
Do even more from a single convenient platform.
Ready for an easier way to manage your cards? Our upgraded mobile app puts more control,
convenience and safety in your hands. From clearer merchant transactions to robust fraud protections, now you can do even more from one convenient place. Read about these great features below!
Manage My Card Video Tutorial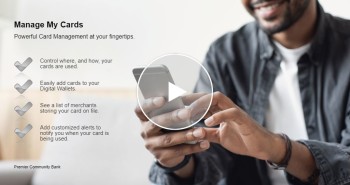 Download the app today!