Join the Kid's Premier Pad by opening a Minor Savings Account today
Kids Pack

Savings Tracker
Growth Chart
Coloring Book & Crayons
Bookmark & More

Interest paid on daily balances
No minimum daily balance is required
No monthly maintenance fee
Once the minor turns 18 the account will need to be converted to a statement savings account. Please stop into any branch and we can help make that transition.
Minimum opening deposit of $25
Other Benefits
Free Coin Counting
Free College Savings Planning Consult
Annual Easter Egg Hunt Event
Pumpkin Carving Contest
Letter to Santa Coloring Contest
Free stickers with every deposit
Free online access to savings tips, games, and more
Chance to earn a Premier plush frog
Birthday cards and more!!
Kid's Pad Premier Pad Savings Tracker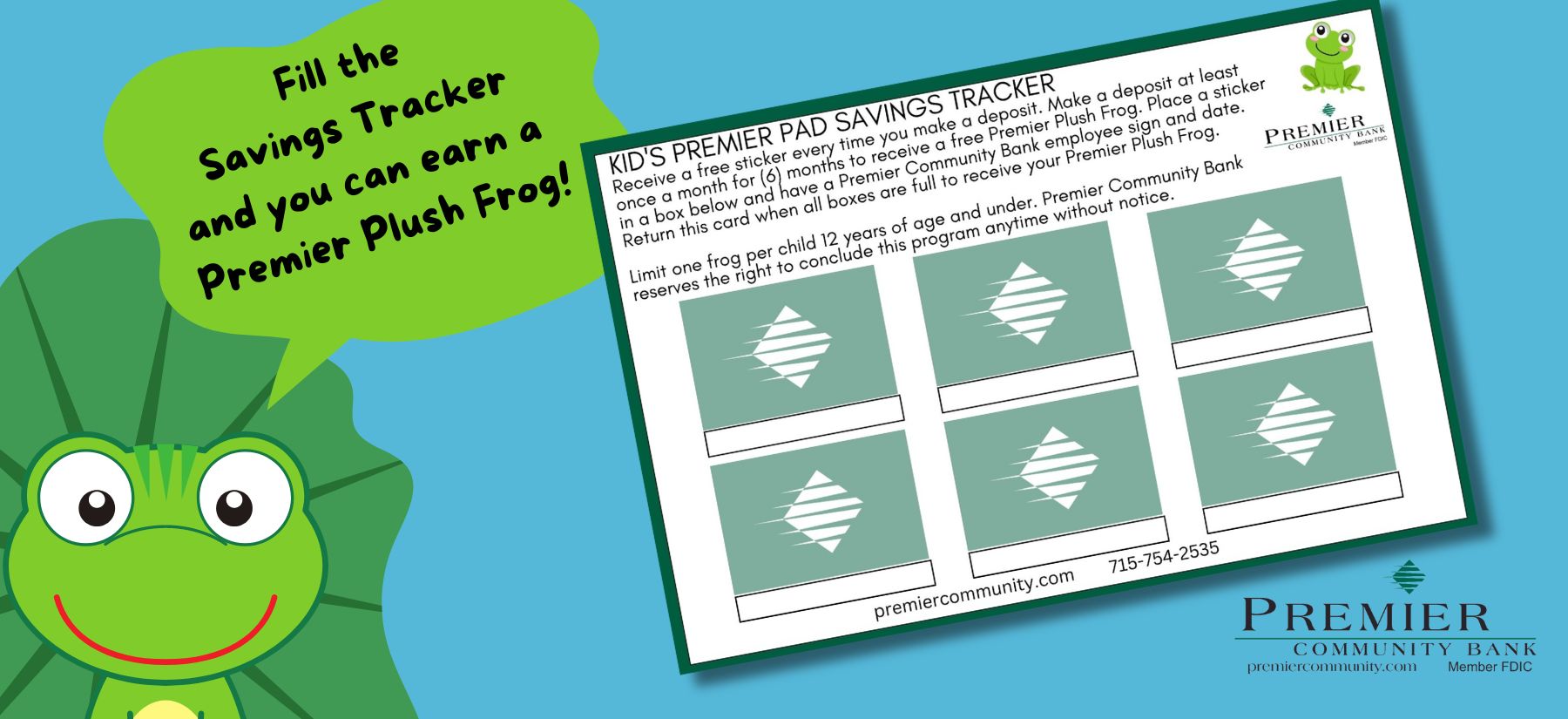 Receive a free sticker every time you make a deposit.

Place a sticker in a box on the savings tracker and have a Premier Community Bank employee sign and date.

Make a deposit at least once a month for (6) months to receive a free Premier Plush Frog.

Return this card when all boxes are full to receive your Premier Plush Frog.

Limit one frog per child 12 years of age and under. Premier Community Bank reserves the right to conclude this program anytime without notice.
---
$25 match added to your account after 90 days*
*The $25 dollar match will be added to the minors savings account after 90 days from being opened. There must be a current balance of $25 in the account on the 90th day. The minor must be 12 years of age or under at the time the account was opened to be eligible for the $25 match. This is a one-time match. All new accounts are subject to Premier Community Bank's normal approval process. Premier Community Bank reserves the right to end the 12 year and under $25 match savings program anytime without notice.
ANNUAL PERCENTAGE YIELD [APY] 0.02% We may change the interest rate and APY at any time after your account is opened. Rate accurate as of 12/6/22.
---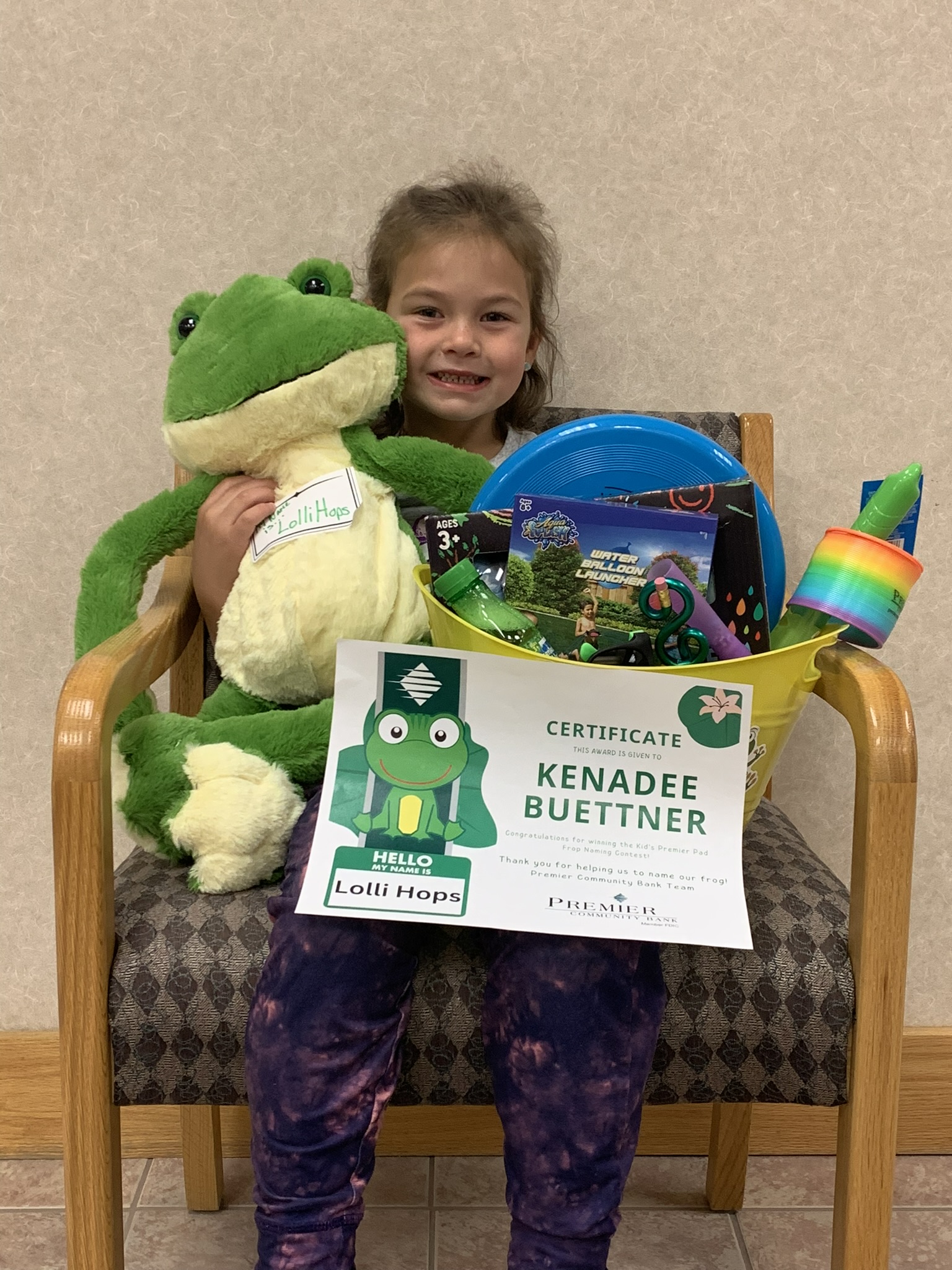 Our Kid's Club Mascot now has a name- Lolli Hops!
Congratulations to Kenadee Buettner for submitting the winning name!
---
Check out the materials below to see the fun ways for kids to learn about finance!
---
Parental & Legal Guardian Financial Literacy Resources: