Marion Branch Lobby Remodel
| Posted in Bank News
Continued growth requires additional office space.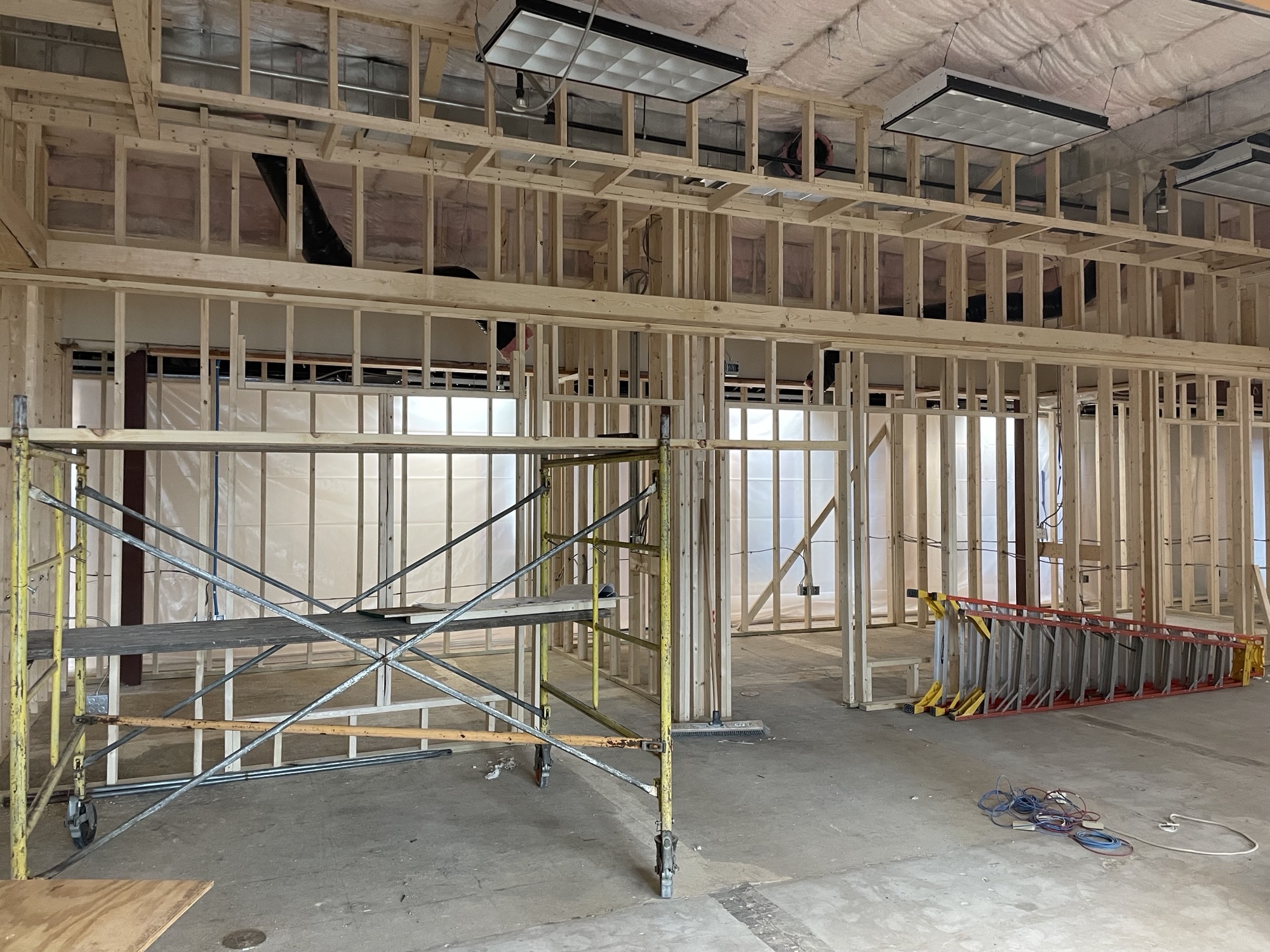 MARION, WI – Premier Community Bank is in the process of remodeling the lobby, teller line, and other areas within its corporate office located in Marion, WI. The new layout will add additional office spaces to accommodate growth within the loan, human resource, accounting, and marketing departments of the bank.
The construction is being completed by Keller Structures and began on January 23, 2023. It is estimated to be completed by the end of April. During this time the lobby will be closed. Normal customer traffic should utilize the drive-up services. In-person appointments can be made, and you will be allowed inside under the supervision of a Premier Community Bank employee. Please call 715.754.2535 to schedule an appointment, if needed.
"We are excited to have the growth needed to take on these renovations and we are looking towards the future." shared Senior VP Operations, Jill Breitrick. Jill also asked for the community's patience and understanding while dealing with a closed lobby and finally commented, "We assure you that we will be able to accommodate all of your financial needs while undergoing the remodel and we look forward to sharing this renovation with you later in April."
Premier Community Bank is headquartered in Marion, Wisconsin and has eleven branches across Northeastern Wisconsin. For more about Premier Community Bank visit www.premiercommunity.com. Member FDIC, equal opportunity lender.