Zeinert Joins Premier Community Bank Board of Directors.
| Posted in Bank News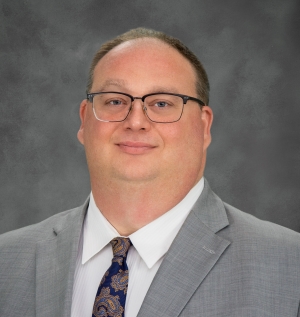 Press Release - August 12, 2022
MARION, WI – Bill Zeinert was appointed to the Boards of Directors for Premier Community Bank and its parent company, MSB Bancorporation, Inc., effective July 1, 2022.
Zeinert, a longtime area resident and experienced marketing consultant, brings a breadth of consumer research, market development and advertising skills to the board. A RIVA trained focus group moderator, Zeinert owns and operates a business consultancy out of Clintonville, Wisconsin.
Over his career he's earned national and regional awards for his creative ad work for clients that include Ariens, Hershey's, Kimberly-Clark, the Green Bay Packers and Clorox. Zeinert is a certified instructor for both Emotional Intelligence and the Meyers Briggs Temperament Indicator, as well as an approved trainer for the Kouzes and Posner Leadership Challenge.
Before launching his own business, Zeinert was previously director of marketing for WG&R Furniture and WG&R Sleep Shops and served as associate creative director of the Karma Group, a Green Bay based advertising agency.
Zeinert is active in his community and the Boy Scouts of America, serving as Scoutmaster of Troop 28 in Clintonville, as well as stints on the Clintonville Common Council, Clintonville Utility Board and Christus Lutheran Church Council.
"Bill's selection for the board is exciting," said Tom Pamperin, President/CEO of Premier Community Bank. "The key to our future is our ability to grow and adapt, while maintaining our independence as a community bank. Bill's strengths fit well with our mission and vision. He is a great addition to an already strong and forward-thinking board of directors."
Premier Community Bank is headquartered in Marion, Wisconsin and has ten offices throughout Northeast Wisconsin. For more information about Premier Community Bank, visit www.premiercommunity.com. Member FDIC, Equal Housing Lender.
-###-