Premier Community Bank brings together people who have a passion to make a difference where they live and work. It's been that way since the beginning.
The Premier Way
At Premier we believe that every employee has a right to be treated in a way consistent with our values. The values are captured in our cultural constitution. Each value shown below is defined by two clear, observable behaviors and our culture is built on holding ourselves accountable to acting on these behaviors.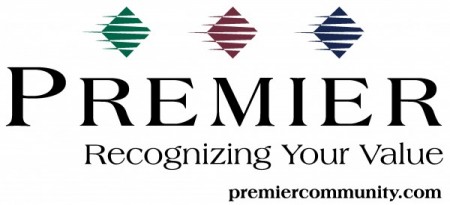 Core Values
Listening
I gladly give the time and effort to make conversations count.
I actively listen by asking questions and repeating for clarity.
Trust
I always do what I say I will do.
I focus on clear destinations, not strict directions.
Diversity of Thought
I greet new ideas with positive, powerful questions.
I turn dilemmas into opportunities by seeking others' perspectives.
Serving
I create opportunities for others to succeed.
I go the extra step to meet legitimate needs.
Loyalty
I give genuine praise to my team and share a positive attitude in the community.
I actively strengthen the larger community with my time and talents.
Teamwork
I am transparent, openly sharing information with team members.
I celebrate successes and take responsibility for failures, using them as learning opportunities.
View our Community Report to learn a little more about who we are.